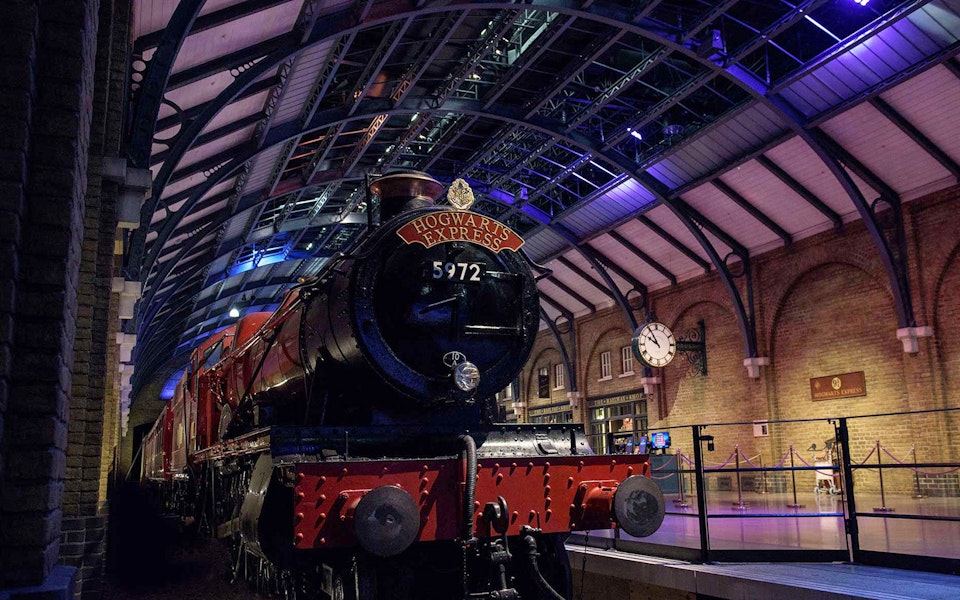 Visit Platform 9¾ at the Harry Potter Studios
Platform 9¾ at at Harry Potter Studios
Platform 9¾ is embedded in the hearts and minds of every Potterhead. An iconic location in the life of Harry and co., several memorable moments in the book and film series have taken place here. It was, after all, Harry's official entry into Hogwarts and the wizarding world -- and also where he first met the Weasley family. Visit the Platform 9 ¾ set while on your Harry Potter Studio tour!
What to Expect at Platform 9 ¾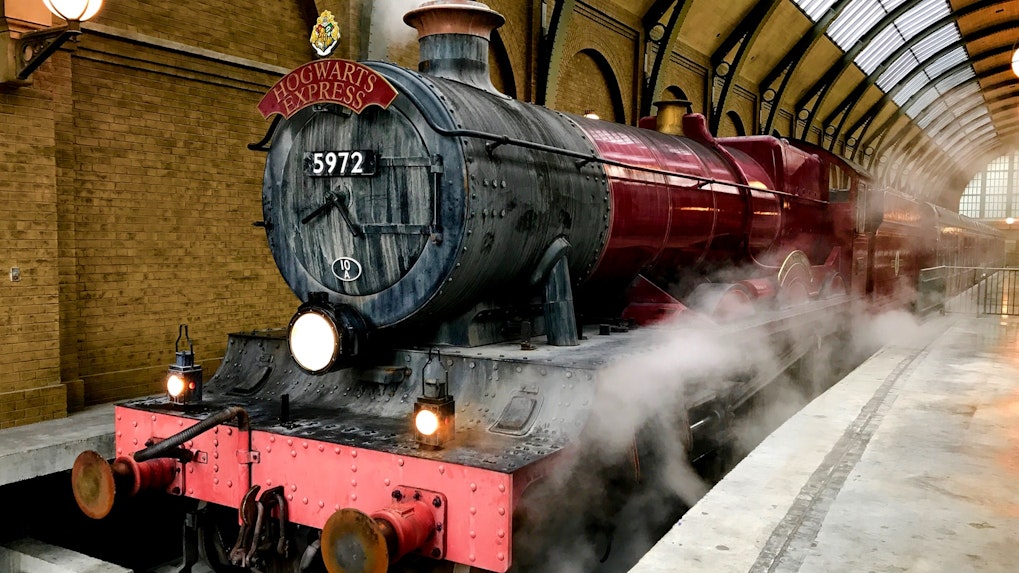 While most scenes were shot onsite at the King's Cross Station in London, the set was recreated at the Harry Potter Studios in Leavesden while shooting Harry Potter and the Deathly Hallows - Part 2. A life-like version of The Hogwarts Express -- the primary mode of transportation by students -- and its track were restyled and built at the studios.
Visitors get the opportunity to get a close look at the exterior and interior of the Hogwarts Express. A carriage was built on set to shoot scenes that take place within the interiors of the train. Moreover, a green screen was placed around the set to shoot scenes that required visual effects, like the Dementors in Harry Potter and the Prisoner of Azkaban. The set is complete with the clock, train track, brick walls and other design elements from the actual King's Cross Station.
Harry Potter Tours London